Menopause set – your optimal nutrient supply
Our Menopause Set provides your body with the most important nutrients for optimal support during menopause.
During this phase of life, your nutritional needs change rapidly. You need a lot of nutrients, and you can't get all of them in optimal amounts from food every day.
Feel like yourself again
Due to the decreasing amount of progesterone and estrogen during menopause, you experience an emotional roller coaster and menopause symptoms like hot flashes, night sweats, and dry mucous membranes that you didn't know you had before.
Our Menopause Set is a special supplement routine tailored to this phase of life that can help alleviate the symptoms of menopause.
With our Menopause Set , you'll experience the difference in just a few weeks and create the perfect foundation for your well-being:
look better than ever
feel more energetic and awake
regenerate better and be more calm
sleep better
improve the glow and moisture of your skin
reduce itching, dry eyes and dry mucous membranes (e.g. vagina)
reduce oxidative stress
Set Menopause from Mrs Do-It-All 45+, Calm a Lama and Oilalala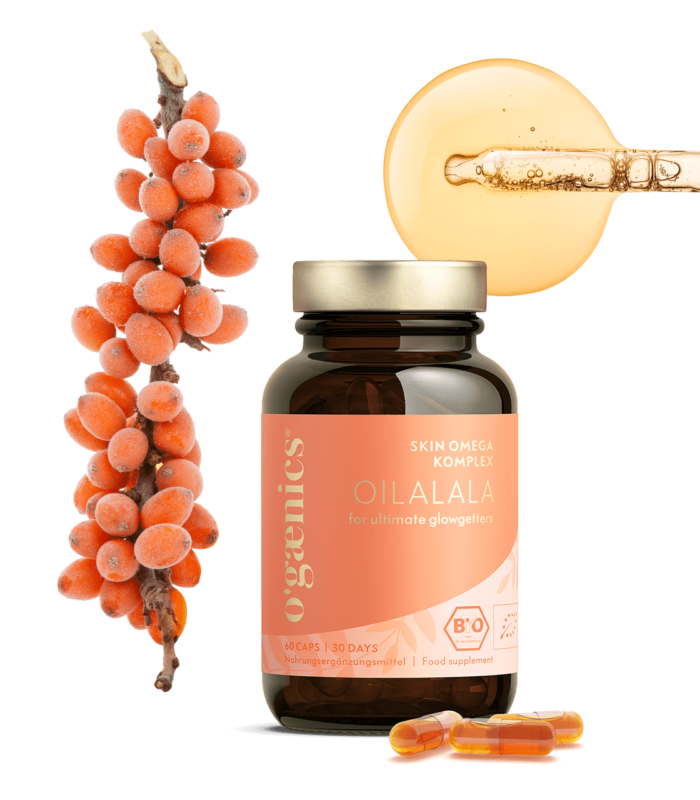 OILALALA Skin Omega Complex, included in The Menopause Set, is an effective natural and herbal organic nutritional supplement for women who suffer from dry skin and mucous membranes . Studies have shown that these symptoms can be relieved in just four weeks.
The unique Omegia® organic sea buckthorn oil in the OILALALA capsules regenerates and nourishes the mucous membranes . It also provides a natural moisturizing of the skin. Omegia® Organic Sea Buckthorn Oil contains a balanced combination of omega fatty acids, as well as important antioxidants and plant sterols.
In addition, OILALALA contains vitamin A and vitamin E, which help maintain mucous membranes and protect cells.
With just two capsules daily, you can improve your skin hydration, reduce itching and dryness of the eyes and mucous membranes, and reduce oxidative stress.
MRS. DO-IT-ALL 45+ Bio-Multivitamin for women over 45 years provides more physical and mental power, hormone balance and Healthy Aging .
MRS DO-IT-ALL 45+ is your all-in-one solution that provides your body with a natural, all-herbal and certified organic formula for optimal menopausal support .
In addition to the fat-soluble vitamins A, D, E and K, it contains the water-soluble vitamins C, B1, B2, B3, B5, B6, biotin, folate, B12, as well as iron, zinc, selenium and chromium.
In addition, MRS DO-IT-ALL 45+ contains organic cruciferous vegetables rich in phytoestrogens and sulforaphans that support hormonal balance.
This organic magnesium is another important dietary supplement included in the set Menopause. The vegetable organic magnesium from algae has the advantage that it can be absorbed particularly well by the body.
Magnesium can help you relieve typical menopausal symptoms such as sleep problems and headaches. As a calming nutrient, it is an important mineral involved in many body processes, including the regulation of muscle tension and blood vessels.
Our CALM A LAMA relaxes your nerves and thus supports your restful sleep. This can also have a direct positive impact on your mood and stress resistance.
Set menopause supports when taken daily
Set menopause supports when taken daily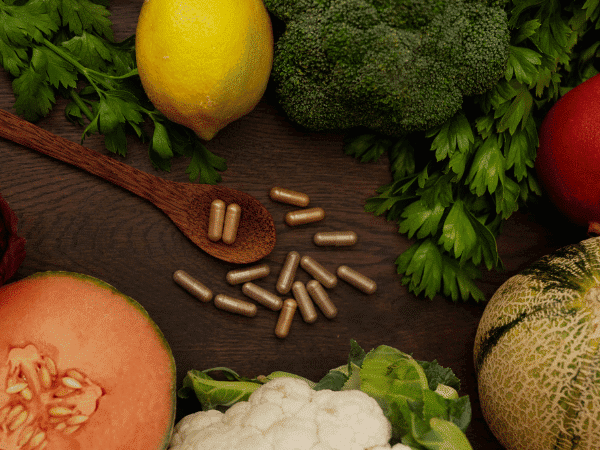 FAQ about the set Menopause