Strengthen your body from the inside out
BONE NANZA by Ogaenics provides your body with a natural, all-vegetable and certified organic mineral formula from certified organic red calcareous algae . It contains plant calcium along with the natural co-nutrients magnesium and vitamin D3.
With just two capsules per day, you'll support your health with 602 milligrams of organic calcium in this natural mineral complex:
look better
feel more energetic
feel stronger
Start optimizing your body's mineral balance with BONE NANZA. Support your muscles, bones and teeth, cell division and signal transmission between nerve cells.
BONE NANZA contains the right combination of bioactive, organic minerals that provide you with optimal support. It is especially important for you if you eat a vegan diet, exercise a lot, are currently pregnant, breastfeeding or going through menopause.
BONE NANZA is formulated with the combination of natural calcium, magnesium and vitamin D3 in organic quality for ultimate bioavailability. The best organic ingredients in it are free of pesticides or other pollutants that could mess with your hormones as endocrine disruptors.
BONE NANZA is made in Germany, without additives, 100% vegan and packaged in a high quality apothecary jar.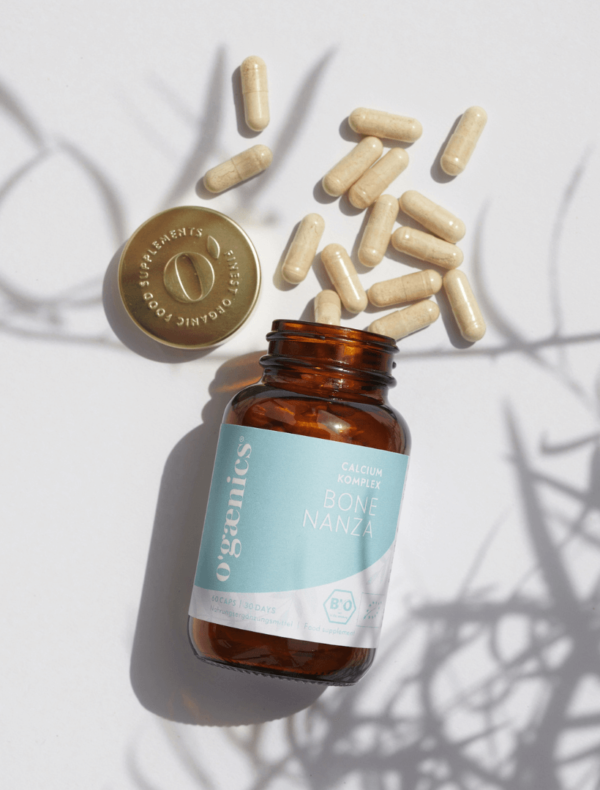 Bone Nanza supports with daily intake
BONE NANZA supports with daily intake