Your iron supply - made easy
Here you'll find a selection of high-quality organic food supplements that can help support your iron intake and boost your energy levels. Whether you are vegan or vegetarian, pregnant or suffering from iron deficiency, we have the right product for you. The iron used by Ogaenics comes from organic curry leaves. It is therefore purely vegetable, vegan and without additives. Organic curry leaves grow without the use of genetic engineering, herbicides, pesticides or synthetic fertilizers. Your body thanks you by immediately recognizing the natural iron and tolerating it optimally, without the otherwise often usual impairment of the stomach and intestines. That's the Ogaenics difference.
14 milligrams iron = 100% reference value inside
30 milligrams of iron combined with folate and vitamin B12
9 milligrams of vegan iron embedded in an organic multivitamin
These blogposts might interest you
In the world of minerals, the magnesium effect on your well-being is unsurpassed.
Continue reading
Fatigue, dizziness and lack of concentration? These may be signs of anemia.
Continue reading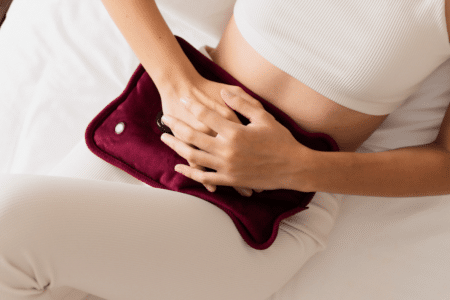 Yoga exercises, suitable nutrients and proven measures for period pain.
Continue reading