Little energy? Maybe you have too little iron
FEED YOUR BLOOD provides your body with a natural, purely herbal and certified organic formula for optimal support in case of iron deficiency or increased iron requirements. This consists of 30mg of organic vegetable iron from organic curry leaves and beet, vitamin C, vitamin B12 and folate from organic plants.
Iron deficiency can be a result of too little intake from food, poor absorption, blood loss, as well as an increased need during pregnancy.
With just two capsules per day, FEED YOUR BLOOD has been scientifically proven to improve blood formation better than iron alone and reduce fatigue, without side effects:
feel more energetic
feel more efficient
finally forget the dark shadows under the eyes
FEED YOUR BLOOD is your solution to increased iron needs, containing science-based organic ingredients and formulated for ultimate bioavailability. The best organic ingredients in it are free of pesticides or other pollutants that could mess with your hormones as endocrine disruptors.
FEED YOUR BLOOD is made in Germany, is without additives, 100% vegan and packaged in a high quality apothecary jar.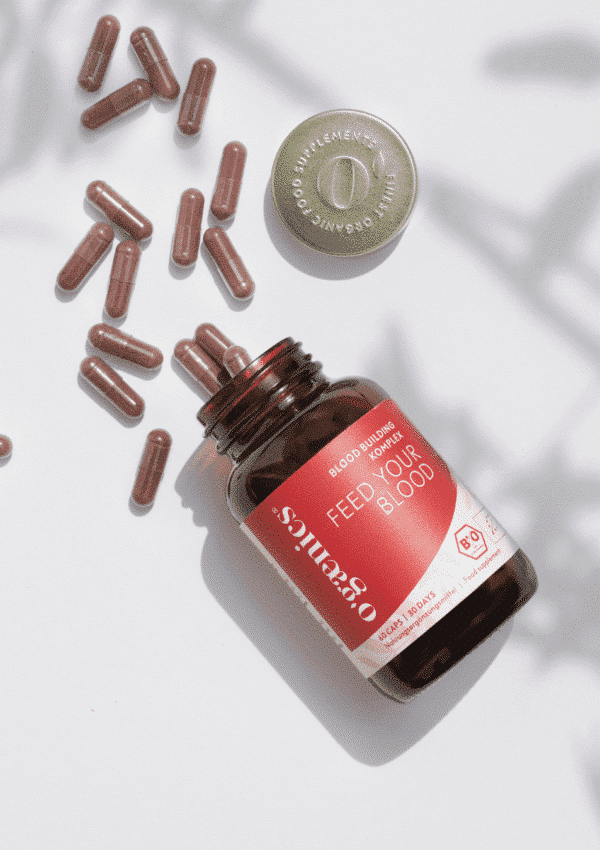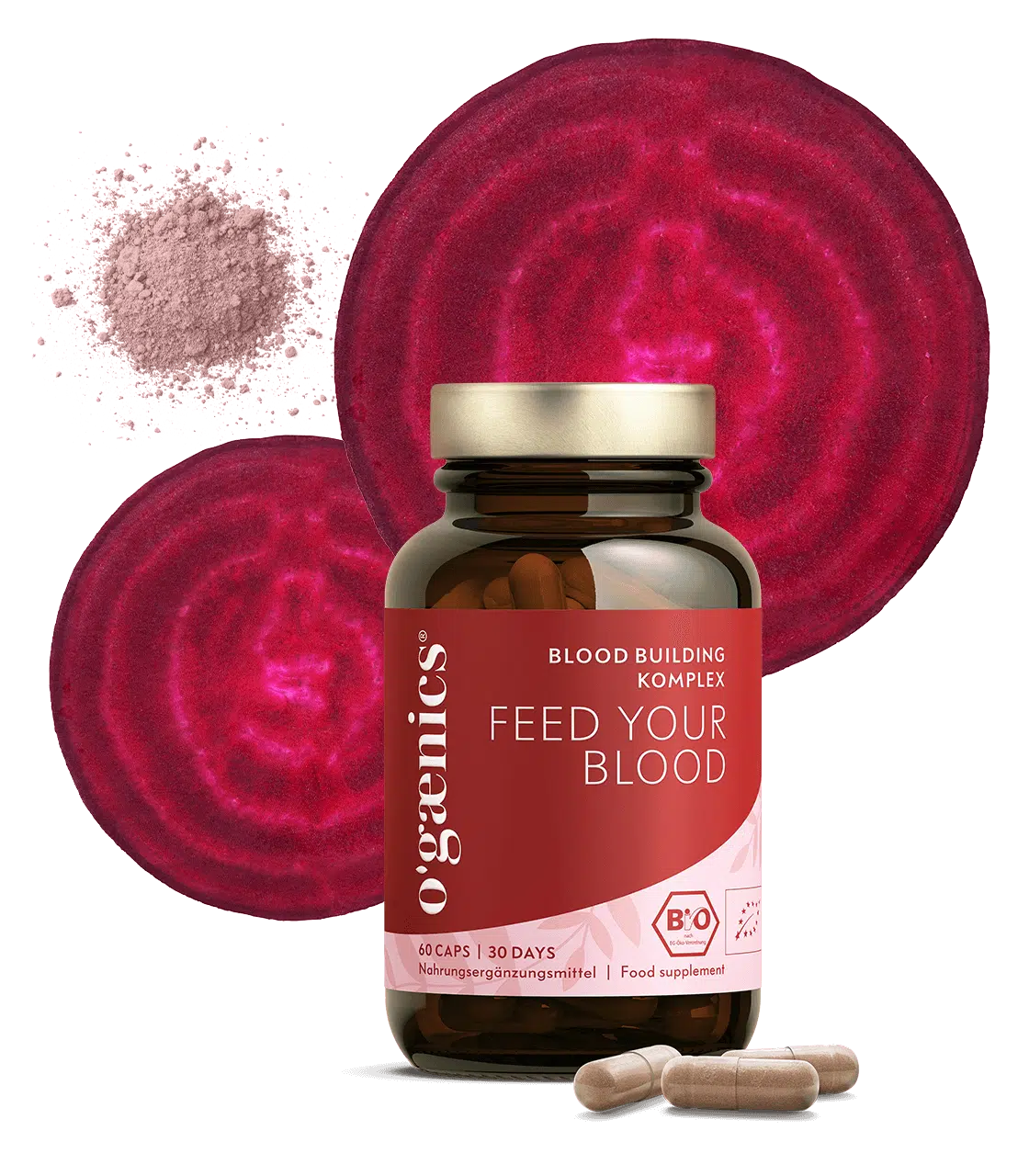 Feed Your Blood supports with daily intake