Organic shiitake
Origin India | supplier of vitamin B12
Shiitake is Japanese and means mushroom that grows on the Pasania tree. It is considered one of the most effective medicinal mushrooms in traditional Chinese medicine. It grows wild in the forests of China and Japan. After the mushroom, it is the most cultivated edible mushroom of all.
What active ingredients does shiitake mushroom contain?
Shiitake contains some interesting active substances, e.g. glycoproteins and polysaccharides, which are said to have an immunostimulatory effect. The shiitake also contains important vitamins, including B12, for which we have selected it.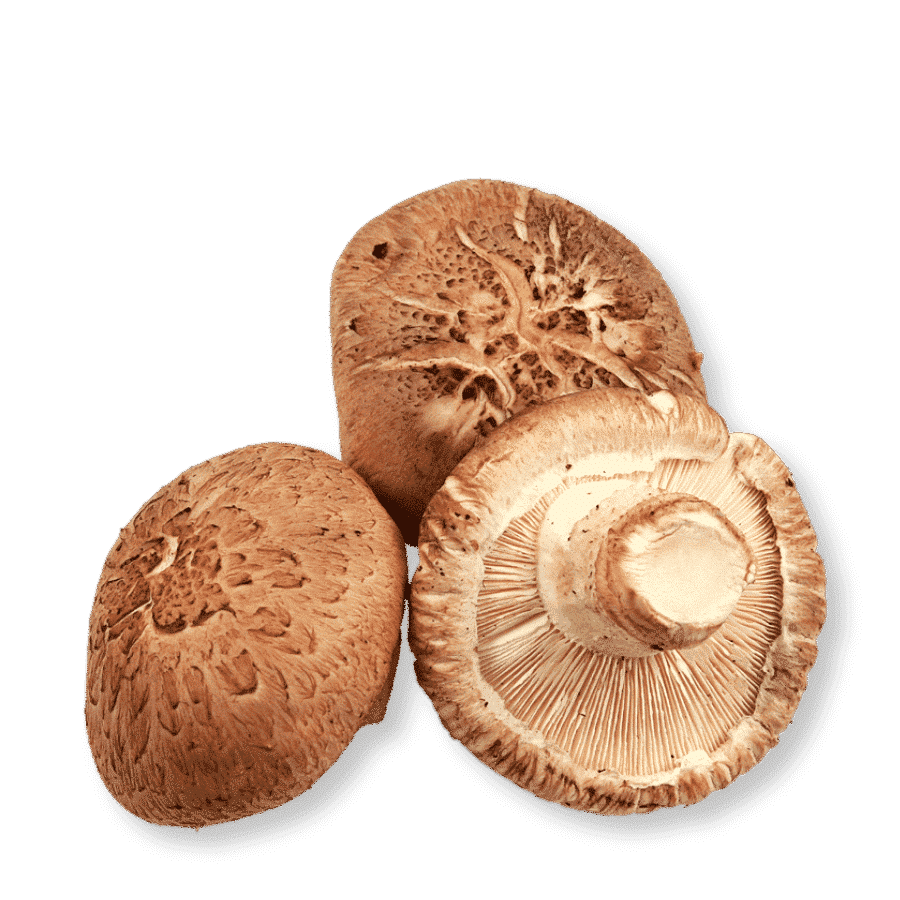 Where does the shiitake mushroom used for Ogaenics grow?
Our shiitake mushrooms grow in the south of India in the district of Nilgiris in the state of Tamil Nadu in an organic farm in India under special conditions that favor the vitamin B12 production of the mushrooms while respecting nature.
How is Ogaenics shiitake powder made?
Our vitamin B12 is a metabolic product of the shiitake mushroom. For this purpose, the corrinoids present in the fungus, which have a cobalt atom in their nucleus, are converted into biologically active vitamin B12 with the help of natural bacteria. All 30 steps of biosynthesis are performed by the fungi. With the help of the bacteria, cobalt incorporation takes place there. The mushrooms are harvested, dried, crushed and then extracted with water. The result is a shiitake powder with the mixed natural cobalamins adenosyl-, hydroxyl- and methylcobalamin, which can be optimally utilized by the body.
Organic shiitake is contained in these products