Your folate supply - made easy
Folic acid in its bioactive form as folate is a vital B vitamin. Folate is important for the immune and nervous systems, for normal mental function and for reducing fatigue. During pregnancy, folate contributes to the growth of maternal tissues, supports cell division and blood formation. The vegetable folate used by Ogaenics is naturally derived from organic spinach and not synthetically produced. It is therefore in the optimal methylated form for absorption, is vegan and without additives. Your body will thank you by immediately recognizing the natural folate and making optimal use of it. That's the Ogaenics difference.
520 micrograms of folate embedded in the best organic multivitamin.
400 micrograms of folate in combination with vitamin B12 and iron
Vegan folate embedded in Ogaenics organic multivitamins.
Vegan folate embedded in vitamin B complex
These blogposts might interest you
Fatigue, dizziness and lack of concentration? These may be signs of anemia.
Continue reading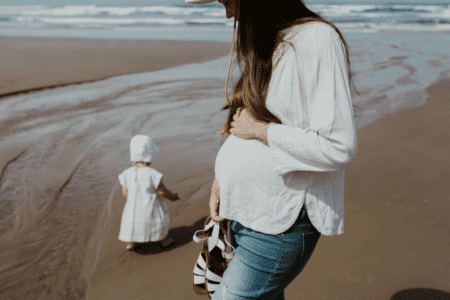 A healthy diet during pregnancy is good – but you should supplement these vitamins.
Continue reading