The Ogaenics Organic Nutritional Supplement Routine for PMS.
Our PMS Support Set is the perfect combination of natural supplements specifically designed to meet the needs of women during their menstrual cycle. It's easy to use and can help relieve PMS symptoms so you feel more comfortable and can better manage everyday life.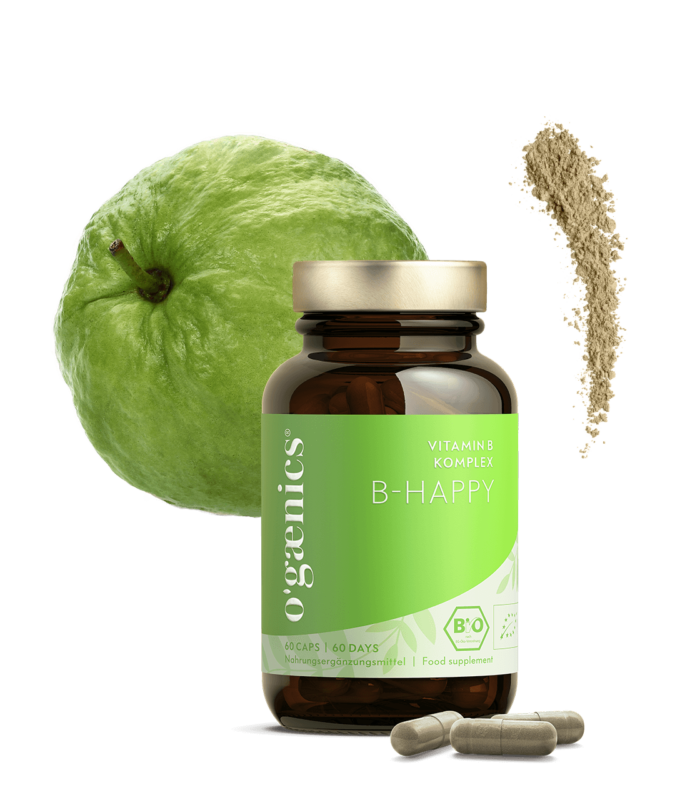 Our vitamin B complex is derived from natural sources and contains all eight B vitamins, including B1, B2, B3, B5, B6, B7, B9 and B12. These nutrients are important for energy metabolism, nerve function and the regulation of hormone balance in the body.
During the menstrual cycle, a deficiency of B vitamins can lead to PMS symptoms such as mood swings, fatigue and exhaustion. With the organic B-HAPPY supplement, you can make sure your body is getting enough B vitamins to help alleviate these symptoms.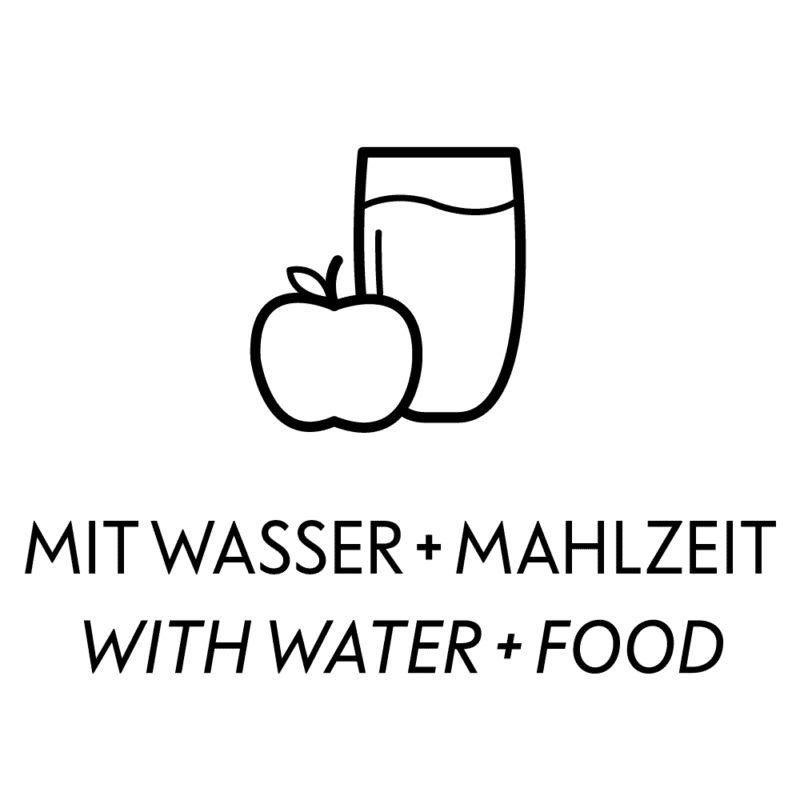 This organic magnesium is another important dietary supplement included in the PMS Support Kit. Magnesium from algae has the advantage that it can be absorbed particularly well by the body.
Magnesium is important for muscle relaxation, so it can help relieve cramps associated with your menstrual cycle. It can also help reduce mood swings, irritability and anxiety associated with PMS.
All ingredients and nutritional values of the set PMS Support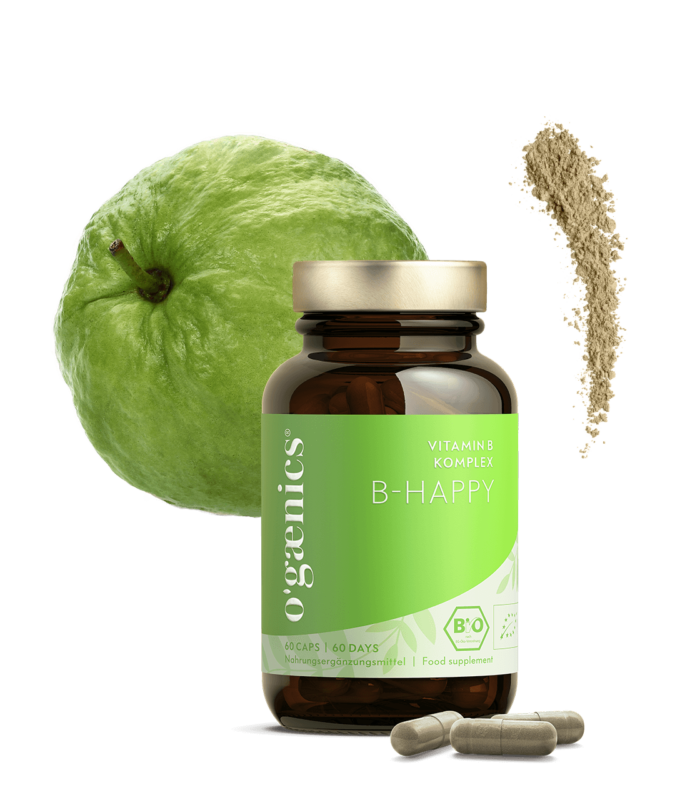 Ingredients
Ogaenics Organic Vitamin B Plant Blend: organic guava extract* (Psidium guajava), organic spirulina extract* (Arthrospira platensis), organic chlorella extract* (Chlorella vulgaris), organic yeast extract* (Saccharomyces cerevisiae), organic mango fruit extract* (Mangifera indica), organic sprouted mung bean extract* (Vigna angularis), organic lemon peel extract* (Citrus limon), organic basil leaf extract * (Ocimum sanctum), organic barley grass powder* (Hordeum vulgare); Capsule: hydroxypropyl methyl cellulose
Ingredients
Organic green algae extract* (Ulva lactuca) Capsule: Hydroxypropyl methyl cellulose
Per capsule CALM A LAMA contains about 30 µg (micrograms) of natural iodine (the reference value for the intake of an adult is 150 µg).
You probably have some questions about our PMS Support supplement set.
Learn all about our Ogaenics products or ask your own questions at hello@oganics.com. We are happy to help.
Yes. As soon as you need support in your menstrual cycle again and have PMS symptoms, you can take this supplement set to help you. It naturally supports balanced hormone levels, boosts energy and nerves, making it a good support during this challenging time.
However, there is nothing wrong with taking these organic supplements permanently, even on symptom-free days of your menstrual cycle, if they are good for you. You can also take Ogaenics organic supplements for PMS (premenstrual syndrome) exclusively on the days when you have symptoms. Since PMS symptoms usually occur a few days to a week before menstruation, you could start taking it a few days before your period, for example, and continue taking it during the symptom phase. In the meantime, always make sure to keep the supplements tightly sealed so that the quality is not compromised.
Note: Food supplements are not a substitute for a balanced, varied diet and a healthy lifestyle. If you are taking medication or are under a doctor's care, please consult a physician before taking any dietary supplement. Not suitable for pregnant women. Keep out of reach of young children. Store the closed container in a cool (< 25° C), dry place.
What our customers say about the PMS Support set