The Capsule Organizer that makes a statement on the go
This Capsule Organizer may accompany you everywhere. Its unique and innovative design looks fantastic on the go next to your laptop or smartphone, and can hold up to seven days and ten capsules per day when traveling.
The Weekly Capsule Organizer
Our Capsule Organizer is perfectly crafted to add a touch of style and class to daily life for years to come. Its tubular format and an innovative slide-out design with seven compartments is spacious enough to hold up to ten capsules per day. Thus, it also meets the high demands of real supplement professionals on the go.
Noble, high quality materials
The Ogaenics Weekly Capsule Organizer is entirely different from the traditional pill boxes our parents used. It was handmade in limited numbers from anodized aluminum. The rose gold finish, the precious cherry wood on the sides and the high-strength polymers characterize the unique design, which has an organic touch, is scratch-resistant and resistant to fingerprints. A canvas pouch protects the Capsule Organizer on the go.
For modern nomads
The Capsule Organizer goes with you everywhere – whether you're traveling or going to the office every day – it allows you to always have the right number of capsules with you when you're on the go and can be proudly displayed. It fits in any handbag and is much more discreet than a supplement jar.
The perfect gift
Not only is the Weekly Capsule Organizer beautiful, it also comes to you in a high-quality, durable gift box, plus it's protected by a canvas pouch that reminds you or the recipient to do something good for themselves every day with the words "Self-care starts inside."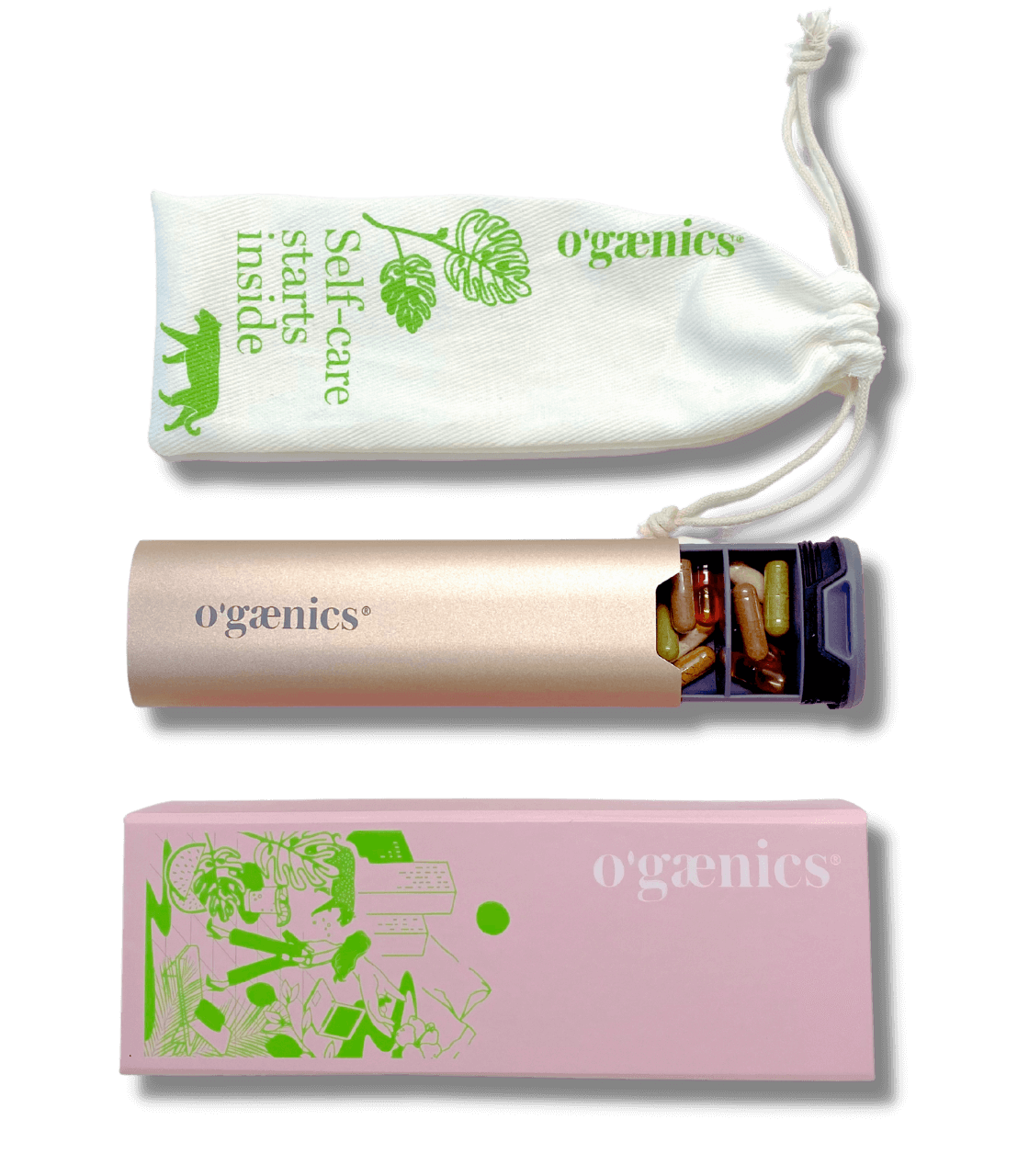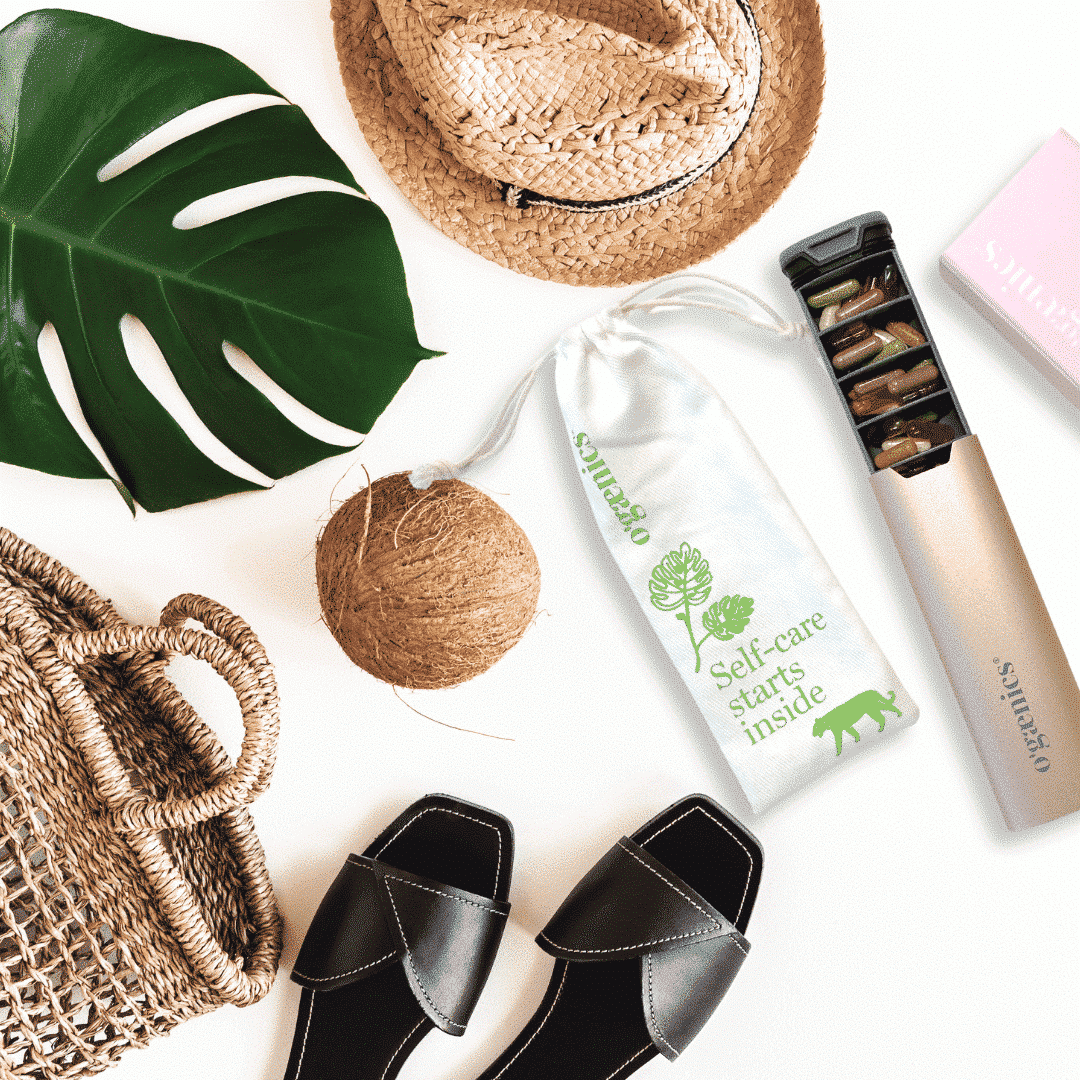 Length 16.5 cm x width 5 cm x depth 3 cm
The Capsule Organizer is light on the road at 120 grams.
Approximately 10 capsules fit in each of the seven compartments, depending on capsule size. So the Capsule Organizer holds 7 x 10 capsules.