Organic nutrients against stress – for more balance
ADAPTO GENIE Balancing Complex is the combination of innovative, clinically proven botanical bioactive ingredients and a natural organic vitamin B complex. Perfect if you are under stress and would like to lower your cortisol levels to effectively and gently re-balance your body, mind and spirit.
Feel less stressed after 28 days
In a study on healthy participants, the Extramel® organic melon extract contained in ADAPTO GENIE reduced the perception of stress by 22 percent after 28 days and had a positive effect on various stress symptoms – with an overall reduction of 63 percent. Organic vitamin B2 also contributes to the protection of cells from oxidative stress.
Lower your cortisol in 60 days
Organic plant-based vitamin B6 in ADAPTO GENIE supports the regulation of hormonal activity. But the real hero is the organic KSM-66 Ashwagandha® included in clinical dosage. In a study on healthy volunteers, it lowered their cortisol levels (= stress hormone) by an average of 27.9 percent after 60 days.
For better nerves and mood
ADAPTO GENIE supports the normal function of nerves and psyche with important B vitamins when you are stressd out (biotin,B1, B3, B6 and vitamin B12). Organic Safr'Inside® improved mood and resilience among participants of a clinical study. Safr'Inside® is the organic saffron extract with the highest concentration of the active ingredient Safranal.
More energy and focus
ADAPTO GENIE is even your best friend when it comes to energy levels and phases of fatigue and exhaustion. The natural B vitamins derived from organic plant extracts B2, B3, B5, B6, folate and vitamin B12 support you with full vigor. Vitamin (B5) contributes to your normal mental performance to keep you up to speed.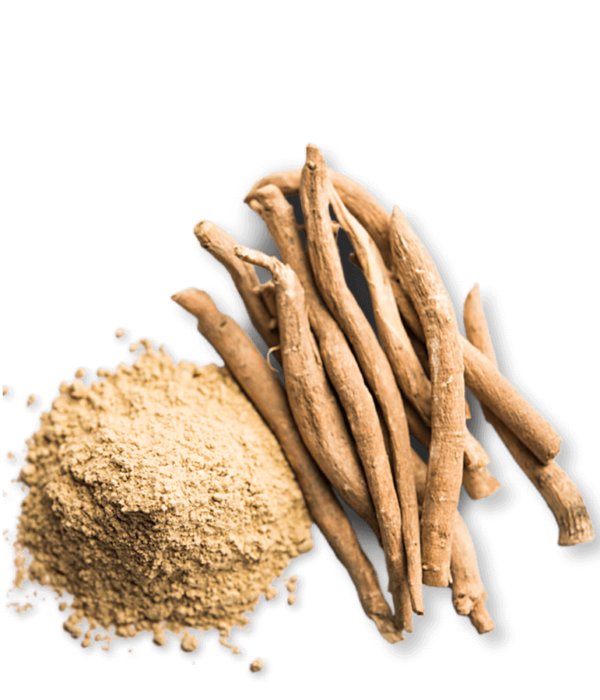 How to take our Adapto Genie | Organic Balancing Komplex
How to use
In case of stress, take two capsules daily with a glass of water and food (ideally 1× in the morning, 1× at lunchtime). For best results, take every day consistently for 60 days. Do not exceed the recommended daily dose.
How to combine Adapto Genie
ADAPTO GENIE plays nicely with all other Ogaenics products. When combined with B-HAPPY, FEED YOUR BLOOD, GREEN ENERGY, MRS. DO-IT-ALL, MR. DO-IT-ALL, and BEAUTY AND THE B'S, you should leave a two-hour time lag in between for optimum absorption. Maximize your results by combining ADAPTO GENIE with HELLO SUNSHINE organic Vitamin D3 Complex 2,000 I.U. and CALM A LAMA Plant-based organic Magnesium.
Note: Food supplements should not be taken as a substitute for a balanced, varied diet and a healthy lifestyle. If you are taking medication or are under medical supervision, please consult a physician before taking any food supplement. Not suitable for pregnant women. Keep out of reach of young children. Store the closed container in a cool (< 25° C), dry place.
*From controlled organic cultivation. ** % NRV: Nutrient reference value according to EU Regulation 1169/2011
You might have some questions about Adapto Genie
Learn all about our plant-based organic nutritional supplement ADAPTO GENIE or send your inquiry to hello@ogaenics.com. We will be happy to help you.
What our customers say about Adapto Genie | Organic Balancing Komplex