The Jute Mini Gift Bag "Beauty starts inside"
This little jute bag is a real eye-catcher and enchants everyone. It's perfect for gifting up to three Ogaenics products in it, or just use it as a magical summer companion for all your essentials!
The small bag to take with you everywhere
This Jute Mini Gift Bag was made with love in a strictly limited edition and is a real eye-catcher. Whether as a gift or for yourself. With dimensions of 26 x 22 x 14 cm (W x H x D) and a volume of 6 liters, it is small, lightweight and can be taken anywhere. The handles measure 35 cm and are perfect for an effective grip.
The sustainable jute mini gift bag
Jute is a durable natural fiber obtained from the Corchorus plant. The plant belongs to the mallow family and originally comes from the Mediterranean region. Jute is very robust and resistant, as well as stretchy and tear-resistant, which alone makes it very sustainable. That's why no other material was considered for our Jute Mini Gift Bag!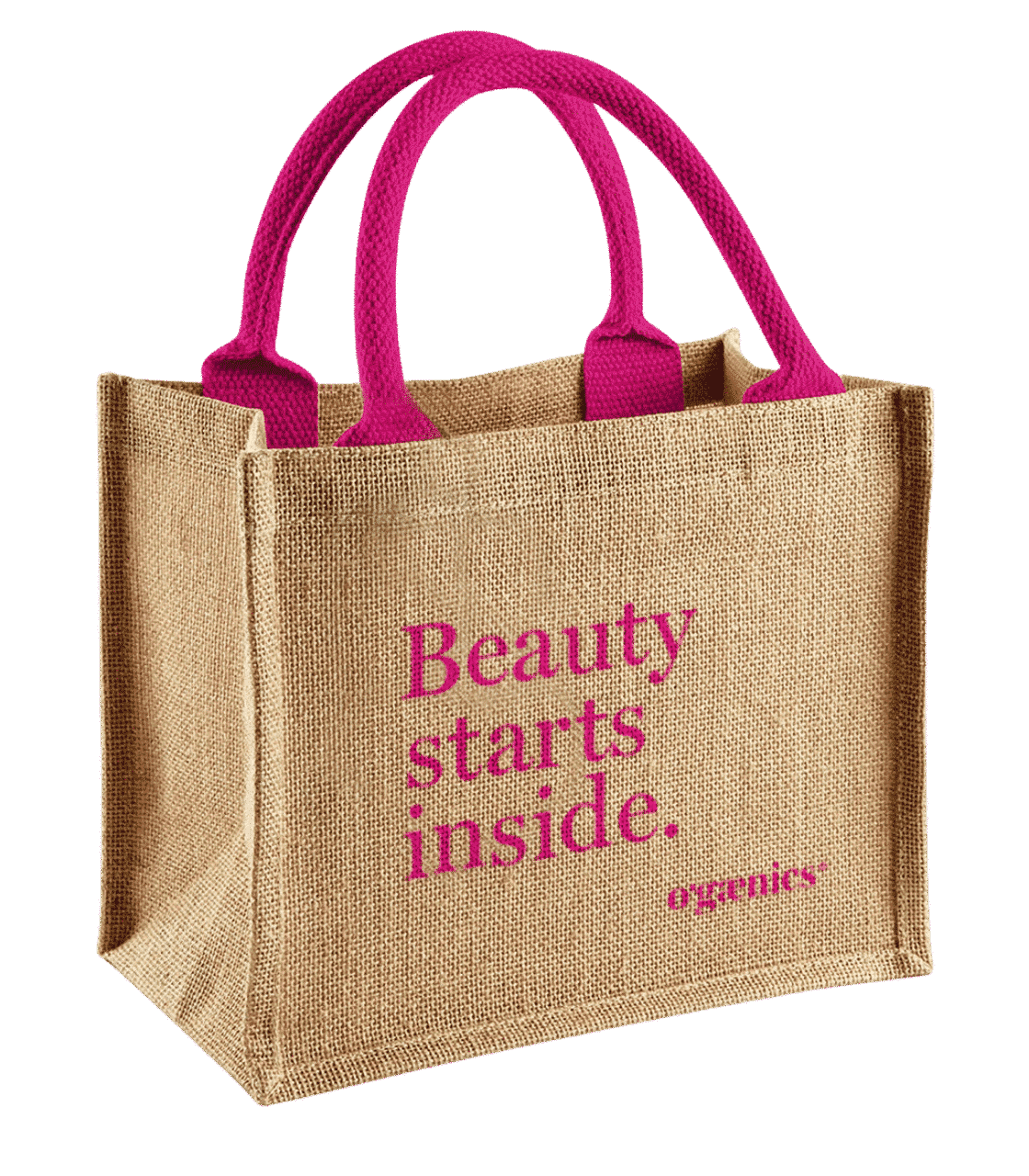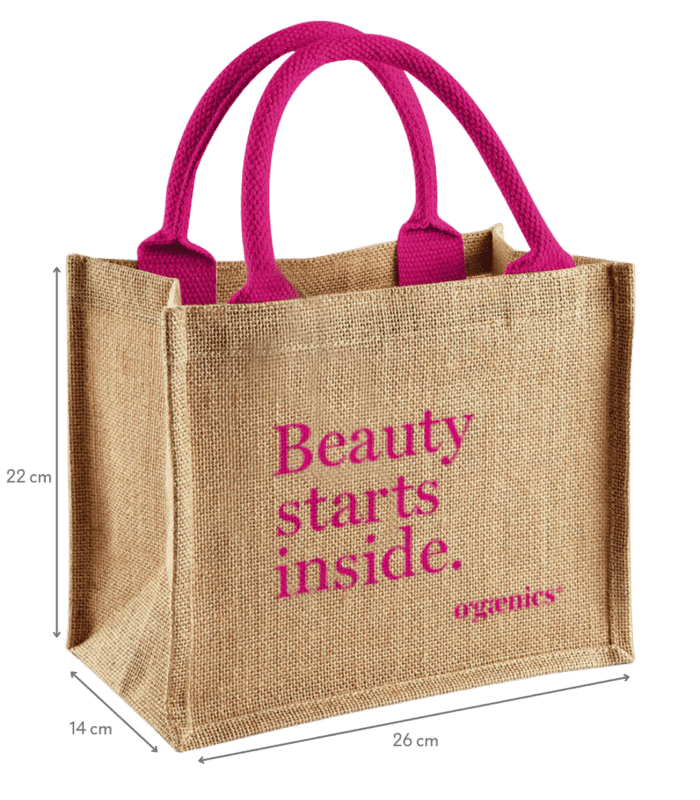 What our customers say about Ogaenics Jute Mini Gift Bag