Organic millet
Origin France | supplier for miliacin
Millet is a so-called spelt cereal, which belongs to the group of sweet grasses and is one of the grains with the highest mineral content. It has been cultivated in many cultures for thousands of years and is a nutrient-rich main food. Millet has also been known for centuries to help make hair become shinier.
What active ingredients does millet contain?
Millet seeds have a special feature: they contain a very rare triterpene, miliacin. It is a true beauty booster for the hair when it comes to gloss, volume, smoothness as well as supporting growth and reducing hair loss. In addition, millet also contains minerals such as iron, magnesium, calcium, silicon and provitamin A.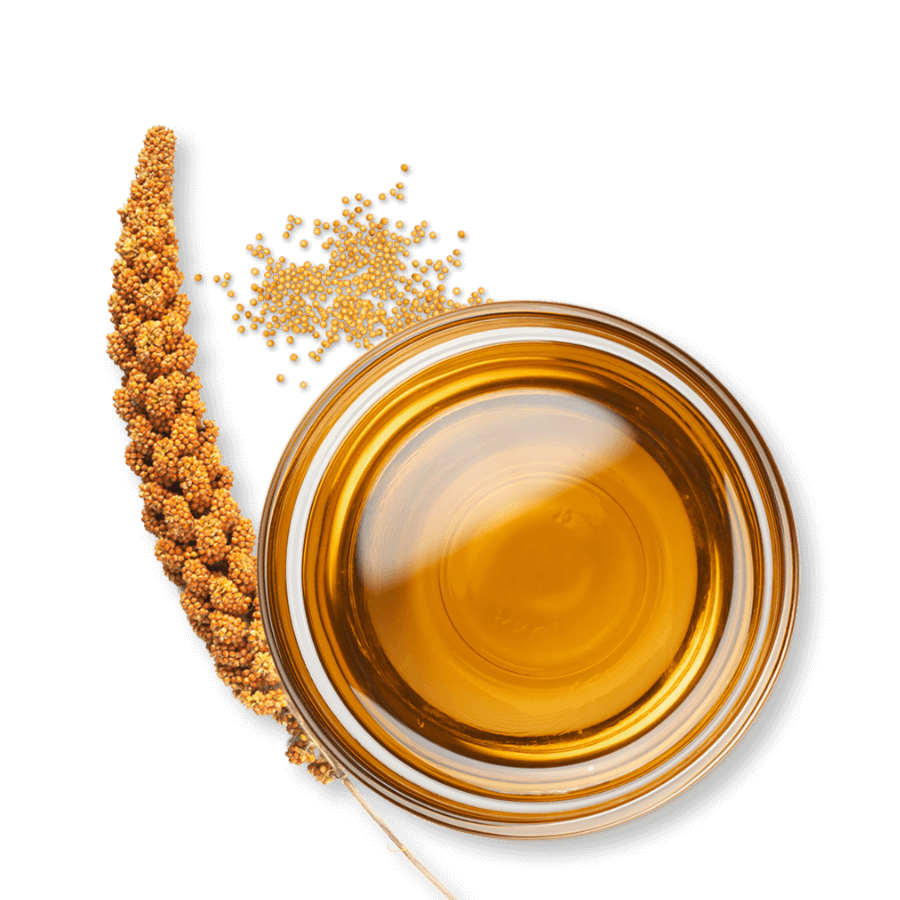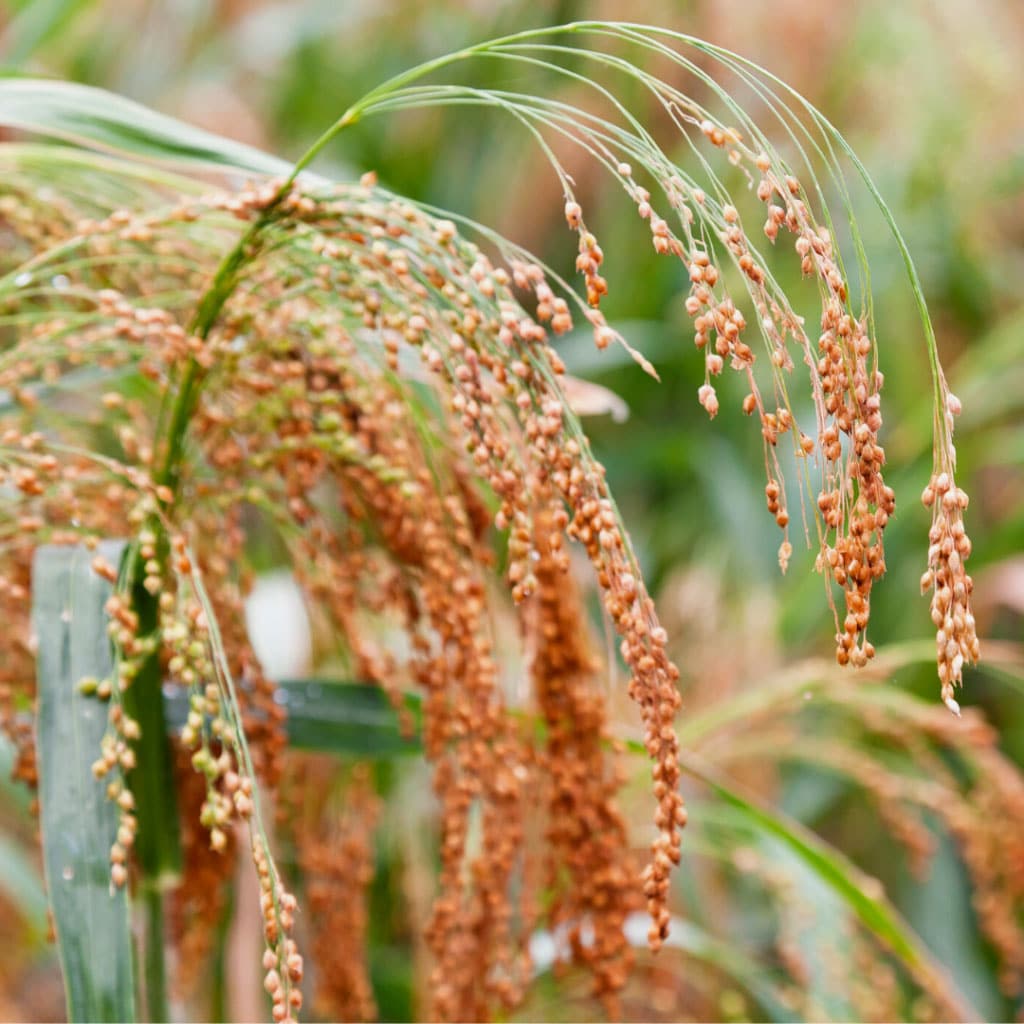 Where does the millet which is used for Ogaenics grow?
In the scenic Loire Valley, close to Chambort Castle, the organic millet used exclusively for our Keranat™ raw material is grown by a network of family farms in a sustainable manner. Here "organic" is not just a word, but the deep conviction that people must cultivate in harmony with nature. Harvesting takes place once a year between July and September.
How is the Ogaenics millet oil being produced?
In a small atelier in Grasse in southern France, the patented brand raw material Keranat™ is made from organic millet oil and other Mediterranean plant extracts in organic quality. Millet seeds, harvested in summer, are ground in a mill and then extracted in a gentle extraction process using only oxygen and pressure. Particular attention is paid to miliacin, a very rare molecule found only in the millet plant. Cold-pressed organic sunflower oil is carefully added to standardize the product on the active ingredient miliacin. Thanks to a microencapsulation with polar lipids from gluten-free organic wheat extract, the effectiveness of Keranat™ is higher than that of conventional millet extracts. Finally, organic rosemary is added as a natural antioxidant.
The positive effects of Keranat™ on the quality of the hair root and scalp have been proven in two clinical studies.
These products contain organic millet