Organic soy
Origin India | supplier of vitamin K2
Organic soy is an ingredient we use to obtain our vitamin K2. But soybeans also have a long tradition in the healing teachings of Asia. In traditional Chinese teachings, soy is considered the remedy of choice for lowering blood pressure, improving digestion and strengthening the immune system.
What active ingredients are contained in soy?
Soy is not only an excellent source of protein and fiber, but also rich in many valuable nutrients. These include isoflavones, antioxidants, and various vitamins and minerals such as iron, calcium, magnesium, and vitamin K, which is important for blood clotting and bone health.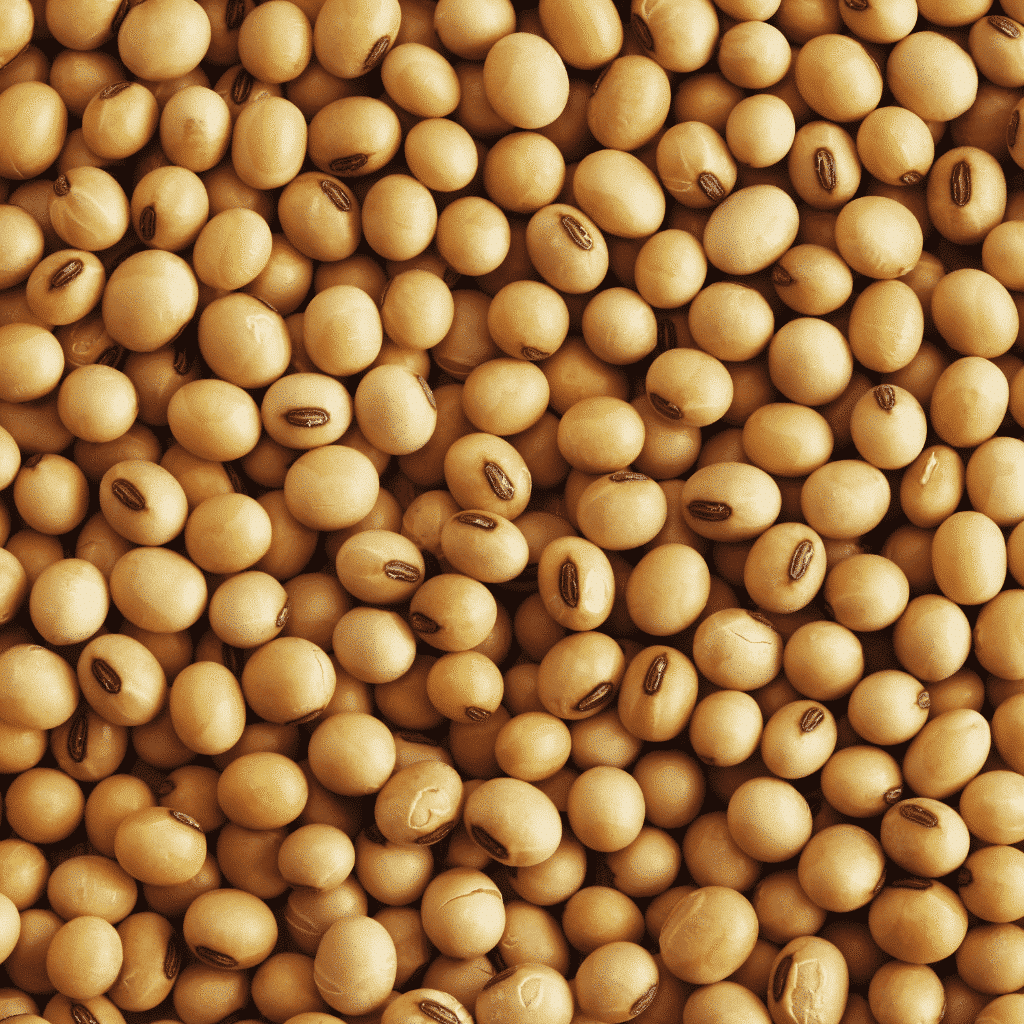 Where does the organic soy used for Ogaenics grow?
The organic soy for Ogaenics grows at an altitude of about 2,000 meters in India. Sowing is done in the middle of the year and after about four months the yellow seeds, stems and shells are cut off. To prepare them for the production of our vitamin K2, the seeds are separated from the hulls and stems and stored in a cool, dry place.
How is Ogaenics Vitamin K2 made from organic soy?
Our organic soybeans go through a gentle manufacturing process to extract natural vitamin K2. First, the organic soybean oil is fermented with the help of bacterial cultures. Soybeans naturally contain vitamin K1. Fermentation converts vitamin K1 into vitamin K2. SupercriticalCO2 extraction is used to extract the fermented soybeans in an environmentally friendly way and without solvents. Vitamin K2 is present in it as MK7 (menaquinone 7). Studies show that MK7 has better bioavailability and is absorbed into the blood more quickly than other forms of vitamin K2.
For drying and further processing, the K2-containing soybean oil is mixed with organic manioc root powder. The vitamin K2 plant mix is then gently dried at low pressure and temperature to maintain the high active ingredient content and quality.
Vitamin K2 is contained in these products